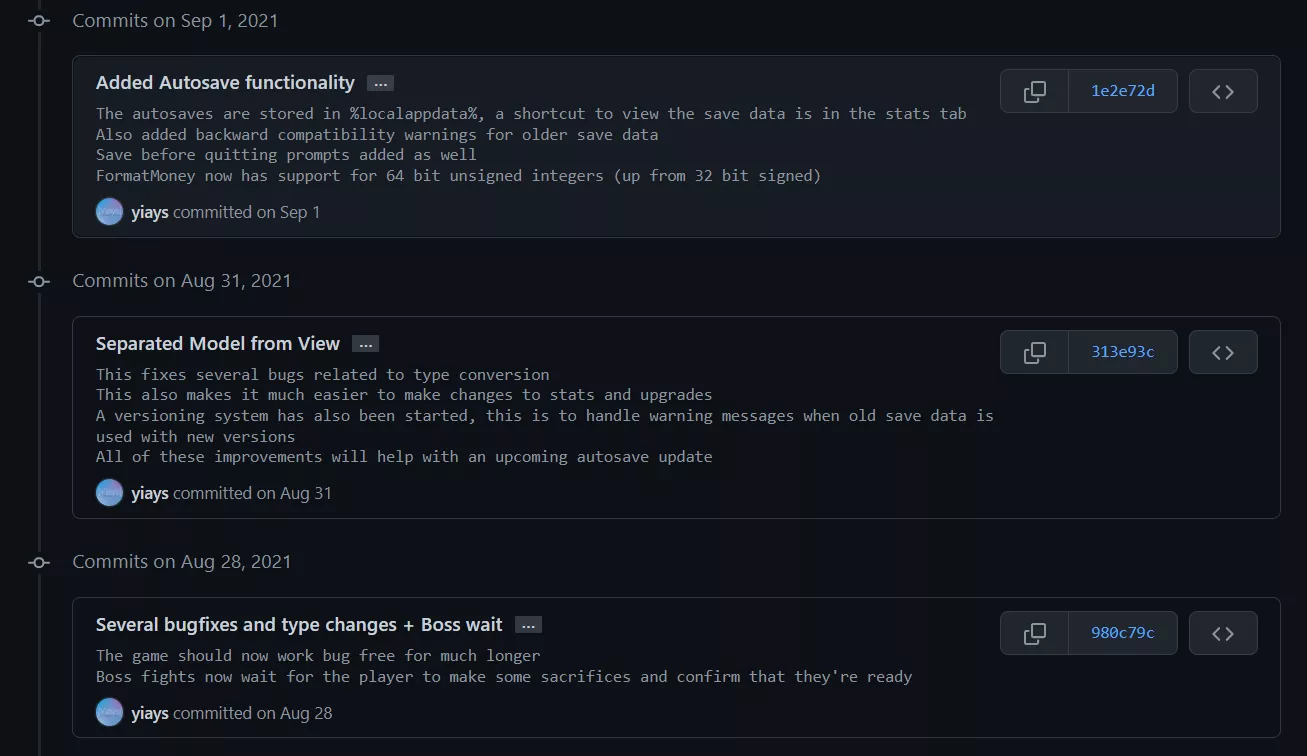 Published by Yiays on 2021-11-29 (Last edited 2021-11-29)
Tags: GitHub, Development | 11 Views
Clicker (made in 2018) was a simple game inspired by Ortiel's Cookie Clicker with a few twists. It's built with Windows Forms and Visual Basic, which was a challenge and looks very interesting as a result. It was only ever intended to be a programming excercise in a new language, but in 2021, someone started sending through bug reports.